US HealthConnect Names Brent Dreyer to Leadership Role in Digital Marketing Channel Management
Brent Dreyer joins US HealthConnect as Senior Director, Digital Channel Marketing, responsible for strategic and tactical oversight of digital channels including web, mobile, display ads, paid media, digital radio, and social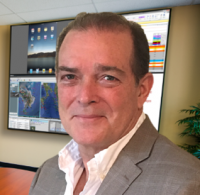 Fort Washington, PA | November 2, 2021
US HealthConnect Inc. (USH) has named Brent Dreyer Senior Director, Digital Channel Marketing. Dreyer brings decades of channel management experience with core expertise in marketing strategy, marketing automation, and customer data platforms that drive targeting, personalization, and behavioral modeling.
"Brent is a results-oriented marketing executive," said Frank C. Russomano, President & CEO of USH. "His 25+ years of designing, testing, and managing marketing systems have resulted in digital transformations that improve company profitability. We look forward to his contributions across all USH subsidiaries."
"I am thrilled to join a highly successful organization that is entrenched in the ed-tech sector," said Dreyer. "USH is a leader in education for healthcare professionals, and digital channel marketing is key to that success. I look forward to our opportunities that lie ahead."
About USHealthConnect Inc.
US HealthConnect, Inc., is a global organization dedicated to improving the lives of patients and healthcare professionals through evidence-based education for clinicians. USH companies develop, produce, distribute, and measure the impact of education designed to improve the practice of medicine. USH subsidiaries include ReachMD, a 12-time finalist and/or winner of Medical Marketing + Media (MM&M) awards; Global Learning Collaborative (GLC), a Jointly Accredited Provider and parent organization to Omnia Education, Prova Education, Medtelligence, Medcon, NSCI Group, and AGILE; Connect Healthcare Communications, a boutique strategic marketing firm focusing on drug and device marketing lifecycle management; Kynectiv, a branched-learning and decision-making digital education platform; and Winding River Productions, a full-service creative studio. More information is available at www.ushealthconnect.com.
Contact Author
Alicia A. Sutton
US HealthConnect Inc.
+1 (215) 237-5892